Award-winning rapper, Medikal is expected to appear in court later Friday, October 22.
He was picked up by officers of the Ghana Police Service on Thursday.
The musician, born Samuel Adu Frimpong, was suspected of brandishing a gun on social media, which landed him in police custody.
According to reports, he was denied police inquiry bail and was detained at the Accra Region Police Command overnight.
Though it is unclear whether the weapon was licensed or not, sources say those details may contribute to the basis of his questioning.
Section 7 of the Arms and Ammunitions Act stipulate that "No person shall, except in accordance with the terms of a permit granted under this Decree or with the written consent of the Inspector-General of Police, publicly display any arms or ammunition (including explosives) or discharge any firearm or other weapon in any public place."
Medikal's arrest on Thursday came just hours after his industry mate and friend, Shatta Wale, was remanded in police custody for two weeks.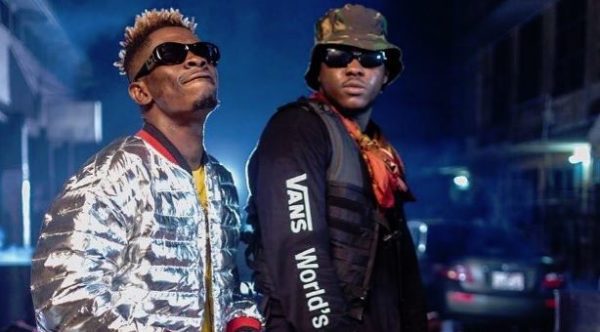 The self-styled dancehall king was arrested for spreading false news.
He had allegedly fabricated a story on Monday, October 18, that he had been shot and receiving treatment, which turned out to be a hoax.
At an Accra Circuit Court, the controversial artiste pleaded not guilty to a charge.
He was remanded together with two of his management team members after he pleaded not guilty to a charge.
Interestingly, Medikal had been at the forefront of a social media campaign, 'Free Shatta Wale'.
#FreeShattaWale 🥷🥷🥷🥷

— EL CHAIRMANO (@AmgMedikal) October 19, 2021
He was subsequently seen among other celebrities who showed up in court to solidarize with the dancehall artiste during yesterday's hearing.
Shatta Wale is expected to reappear in court on October 28, 2021.
However, charges to be levelled against Medikal is yet to be made public.
Even before the court sits to determine the singers' fate, Medikal and Shatta Wale fans are pushing for their freedom via Twitter.
Initially,I didn't have interest in this @shattawalegh case but as the case progressed, I developed interest and after reading a lot of stories on it from different platforms, I have come to the conclusion that Shatta Wale is not the right person to be arrested. #FreeShattaWale

— Hakeem🇬🇭 (@HakeemNuriD) October 21, 2021
This too shall pass 🙏 Be strong my Dons💪🙌❤🔥. They think the fire 🔥🔥🔥 has been quenched 😂😂 They are coming out with blazes of fire dat can't be controlled🔥🔥🔥🔥🔥 They are national assets that should be protected and respected not f*d with #FreeMedikal #FreeShattaWale pic.twitter.com/4Ob9dRebHE

— EL_Chairmano (@EL_Chairmano_11) October 22, 2021
By: Dailyviewgh.com