A driver who has identified himself as Liman Akwara shocked onlookers when he cut short his trip to meet his idol Shatta Wale at Hitz FM, Friday.
The two met in the studios of Hitz FM when Shatta Wale who is currently on a media tour appeared for an interview.
He was transporting a minibus full of passengers to Accra from Accra New Town when he made an abrupt stop in front of the Joy FM building because he saw the musician entering the premises.
He instructed his mate to refund the lorry fare to the passengers so they can disembark on their journey with another car.
While seated in the studio with his entourage, the fan whose name is not known yet bumped into the studio.
The driver who had Shatta's tattoo at his back said though his mother died just this morning, he believes seeing Shatta Wale will have an impact in his life.
The man's reaction after meeting Shatta Wale left everyone present at the studio of Hitz Fm speechless and Shatta Wale hugged him.
See photos below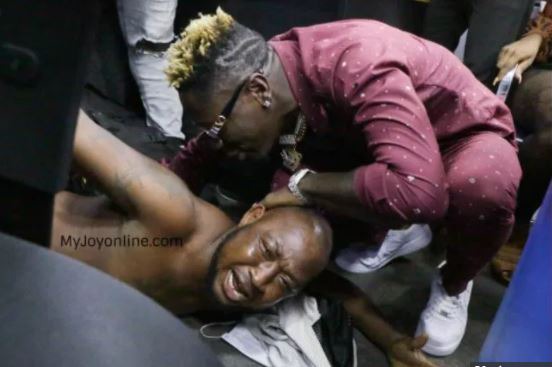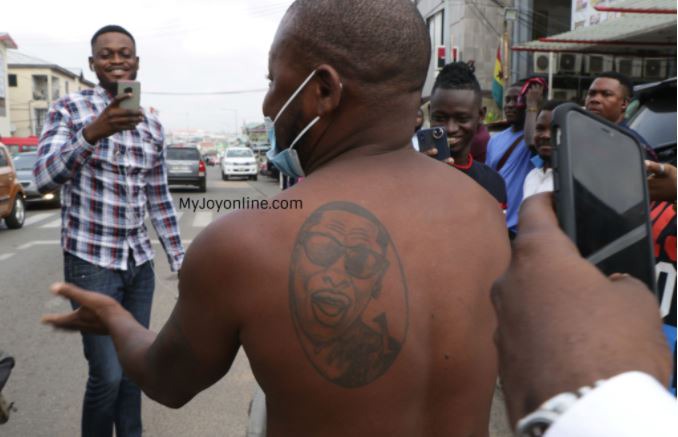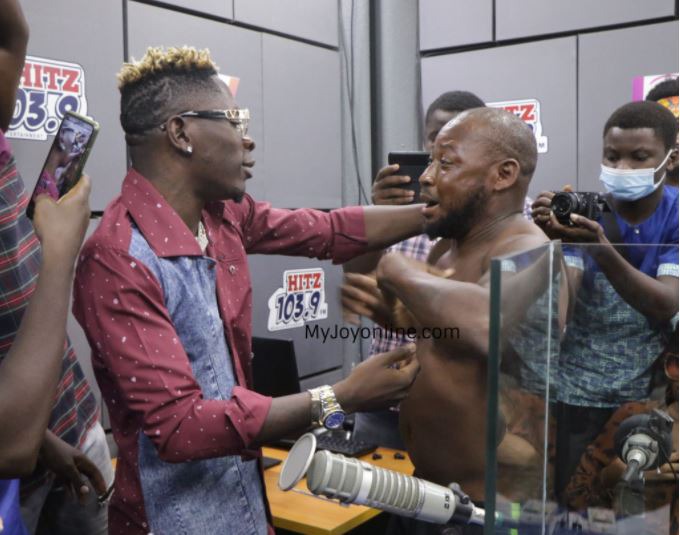 Dailyviewgh.com